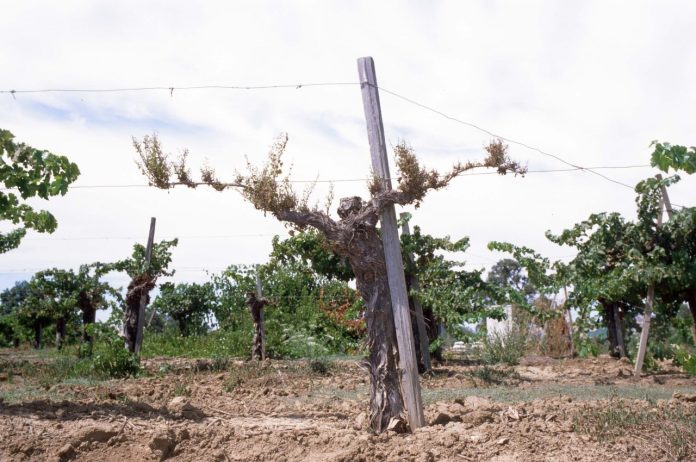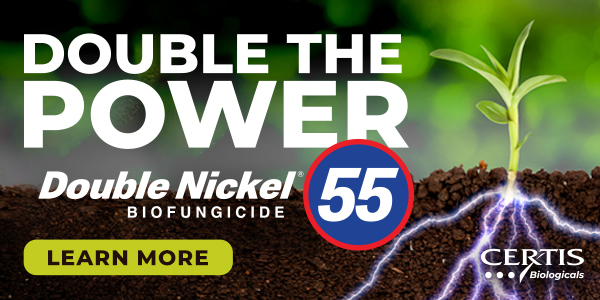 Extending the profitable lifespan of a table grape vineyard includes management practices to prevent trunk diseases, weed and nematode control.
The UC Integrated Pest Management guidelines for table grape vineyards note that delaying vineyard pruning until late in the dormant period is effective in reducing fungal infections. The delay avoids the highest spore release time of December and January.
Preventative practices are most valuable in young vineyards, but they have also shown some efficacy in older vineyards with prior trunk disease infections. The guidelines report that post-infection practices, including sanitation and vine surgery, are more expensive than preventative practices adopted early in a vineyard's life. Those include delayed pruning, double pruning and use of pruning wound protectants.
Dormant-season sanitation practices include destroying prunings of older, infested wood to reduce pest sources. Dried grape clusters should be removed from vines and weeds disced to remove overwintering sites for orange tortrix or omnivorous leafroller. Where branch and twig borers have been a problem, old pruning scars and dead parts of vines should be scouted for evidence of brown frass and wood dust. Where vine mealybug has been found in a vineyard, care should be taken to prevent spread of this pest to uninfested areas of a vineyard by sanitizing machinery.
Weed control is essential in young vineyards until canopies are large enough to shade out competition. Surveys can allow for identification of weeds that escaped control in the last growing season and to determine which perennial weeds are present. Finally, surveys help with choosing appropriate herbicides of cultivation.
Cultivation may be preferred to herbicide use in young vineyards to prevent injury to vines. In mature vineyards, herbicide application in the vine row should be used together with mowing or cultivation between the rows. In the absence of herbicide applications, mowing may be needed when weeds exceed six to eight in height. Cultivation in the rows may be necessary after irrigation causes weed seeds to germinate.
In the San Joaquin Valley, sampling soil for nematodes is done from November to February when X. index or dagger nematode populations are most likely to be detected. Root knot nematodes are found at any time of the year. Soil samples should be sent to a diagnostic laboratory for identification.
Xiphinema index can cause yield reduction in some varieties but is more important for its transmission of grapevine fan leaf virus, the cause of grapevine fan leaf degeneration disease.