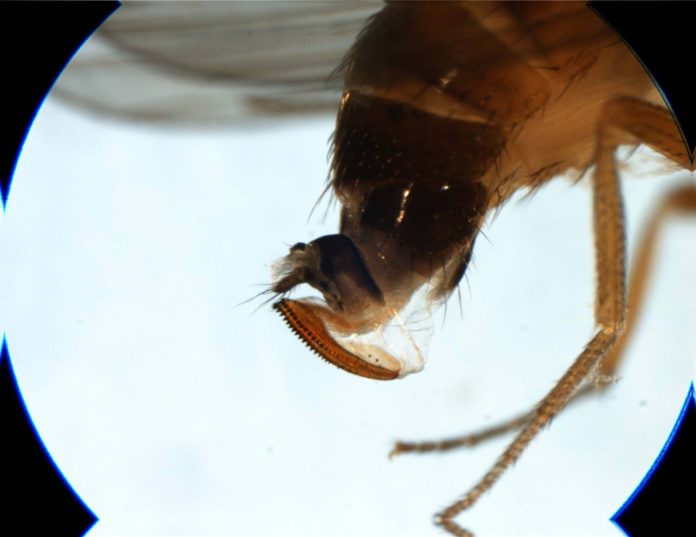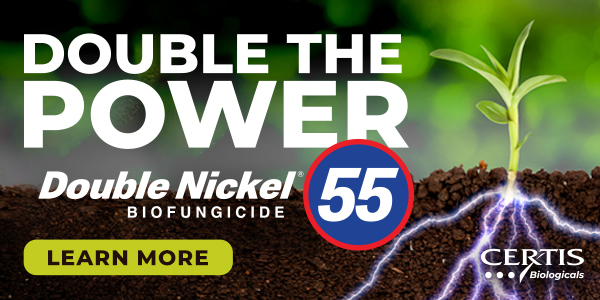 New information on the invasive fruit fly spotted wing drosophila (SWD) comes from Dr. Artyom Kopp at UC Davis. Published in the January 2022 ANR Blog Strawberries and Caneberries, the information sheds light on origins of SWD, how and why it attacks fruit and possible biological control tactics.
SWD was found in 2008 damaging fruit in many California counties. It infests ripening cherries throughout the state and ripening raspberry, blackberry, blueberry and strawberry crops, especially in coastal areas. It also has been observed occasionally attacking other soft-flesh fruit such as plums, plumcots, nectarines and figs when conditions are right.
SWD, Drosophila suzukii, is native to East Asia and has been established in Hawaii since the 80s, where it is found in large numbers on guava and other fruit. In California, the first SWD were collected in 2008, and by 2009-10, they were a major problem in California, Oregon, Washington and Florida.
Unlike most fruit fly species, SWD has a prominent saw-like ovipositor that enables it to lay eggs in undamaged fruit. The larvae are tiny, white cylindrical maggots a little longer than 1/8 inch when fully grown. One to several larvae can be found feeding within a single fruit. After maturing, the larvae partially or completely exit the fruit to pupate.
All Drosophila species use a mix of sensory cues to identify places suitable for egg-laying. They smell with their antennae, taste with their legs and mouthparts, and measure hardness with their ovipositors. SWD prefer the smell of intact fruit and do not mind hard surfaces.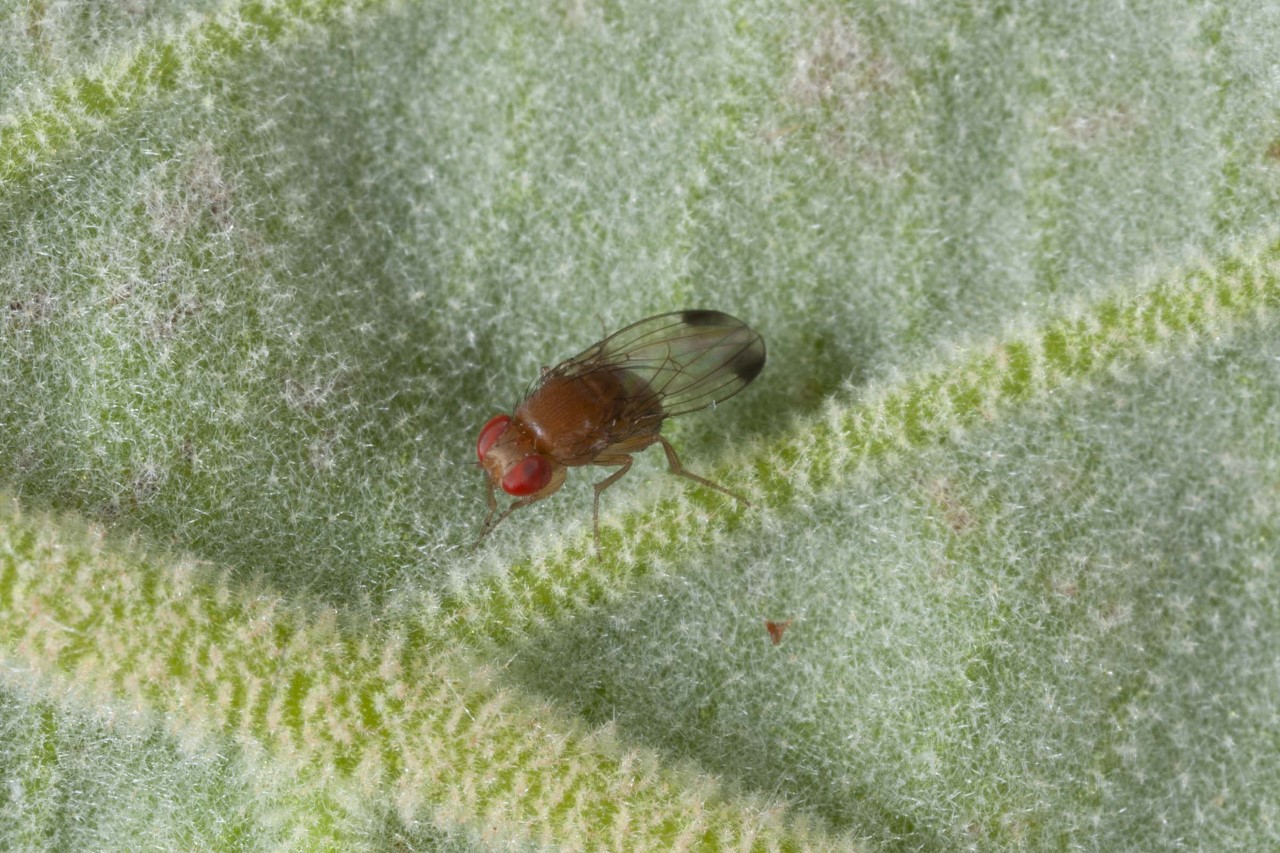 Kopp noted that once SWD damages fruit by opening the skin, the fruit is accessible to Drosophila species such as D. melanogaster, D. simulans, and D. hydei. These species are more abundant, more prolific, faster-developing and more heat-tolerant than D. suzukii, so they tend to out-breed it once it provides them with access to the fruit. Kopp said most flies hatching are probably those other species, but it was likely D. suzukii that let them in.
Several generalist wasps native to North America and Europe can parasitize D. suzukii under laboratory and field conditions. Some Leptopilina and Ganaspis wasps, abundant in Asia, seem to be specialist parasitoids of D. suzukii, preferring it to other Drosophila species. They prefer to attack the larvae that are feeding on ripening fruit and cause high mortality in D. suzukii in its native range.
Kopp said use of transgenic tools to introduce artificial constructs can suppress population growth. Transgenic tools for D. suzukii have recently been developed, and several female-killing approaches have been tested in lab trials.