Lesions on garlic cloves, which affect crop quality, have been associated with several species of Fusarium, said Tom Turini, UCCE vegetable crops farm advisor. Similar garlic diseases caused by this soilborne fungus were reported in other production areas, but recent studies investigating this issue in Central California until now have not been conducted.
The Fresno County 2019 crop report noted that 24,180 acres of garlic were harvested that year, making garlic one of the higher acreage vegetable crops in the county. In addition, the 2018-19 CDFA Agricultural Statistics Review documents that more than 80% of the garlic produced in the state was in Fresno County based on gross crop value.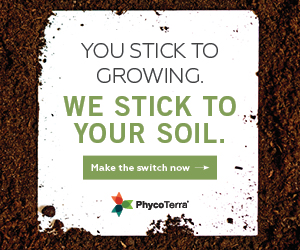 Turini is working with UC Davis plant pathology specialist Cassandra Swett, who is receiving samples collected from fields and those submitted by growers and processors. In 2020, Swett ran tests to identify the Fusarium species associated with the clove lesions. The work planned for this growing season should provide a robust set of detailed information regarding the identity of the fungus responsible for the crop damage.
Swett reported that at least four species of garlic bulb rots have been recovered from samples submitted. Fusarium proliferatum has been the most common, being recovered from all storage facilities and farms. F. oxysporum and F. falciforme are also common, present in about 50% of farms or facilities. These three species have been confirmed to be capable of causing a clove rot in preliminary trials.
proliferatum is the only species found occurring alone, suggesting it might be the primary driver of bulb rot. A fourth species, F. brachygibbosum, was also found and is being tested for pathogenicity. Neither this species nor F. falciforme have previously been described as garlic pathogens. Swett said that with multiple species causing garlic bulb rot, it will be critical to identify strategies that can co-manage all species. Understanding when and how infections are occurring can help with identifying critical target periods for control.
Garlic bulb rots are not a new issue in garlic production, Turini said. Fusarium was previously associated with garlic rot in the Fresno production area and the fungus was considered ubiquitous. Current observations are that the issue is more common, and the character of the symptoms is not identical to those described decades ago. The work in progress will provide insight into what fungi are involved in the disease and other details critical in taking reasonable steps to mitigate the damage.