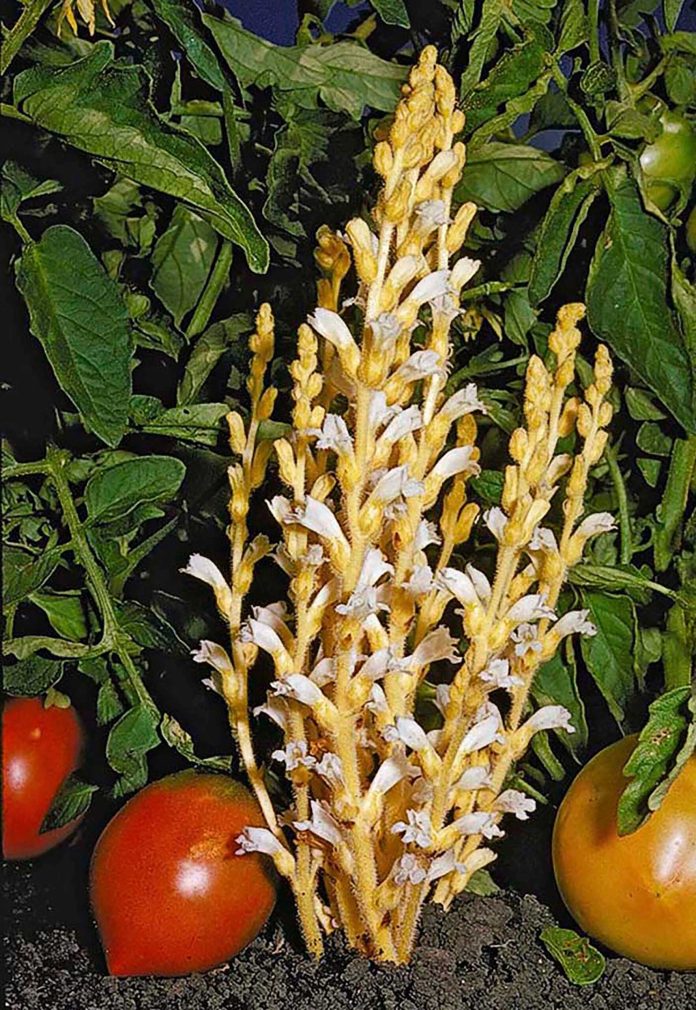 A parasitic weed, branched broomrape, has recently reemerged in California processing tomato fields. The weed uses a modified root called haustorium to fuse into a host plant root and extract nutrients and water.
The UC Weed Science newsletter reported branched broomrape is causing concern among tomato growers as infestations in other tomato growing regions have shown vulnerability of the crop. This weed seems likely to establish and spread in California due to the similarity to the species' native climate. Limited crop rotation and a wide range of hosts, including carrot, sunflower and safflower, may also contribute to spread of this weed. It can be spread via machinery or irrigation water, and the tiny seed is long lived in the soil, allowing it to persist in the absence of host plants. The major portion of the parasitic weed's life span is underground, making it inaccessible to cultivation or contact herbicides.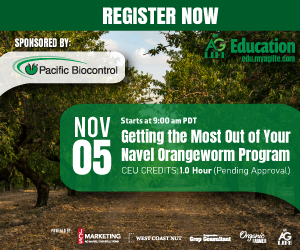 UCCE vegetable crop advisor Amber Vinchesi-Vahl said that there are currently no herbicides registered in California for tomatoes to control branched broomrape.
The short-term goal is to minimize spread of broomrape, Vinchesi-Vahl said. Next steps will be to develop mitigation measures.
There was a severe infestation of branched broomrape in the Sacramento Valley in 1959, and fumigation with methyl bromide was used to kill the soil seedbank. Eradication efforts from 1973 to 1982 involved intensive field surveys and fumigation of infested fields. Reintroduction or recurrence from long dormant seed in the soil and subsequent spread have been speculated as cause of reemergence.
Branched broomrape is classified in California as an 'A' pest, an organism of known economic importance, and is subject to enforced action including eradication, quarantine, regulation, containment, rejection or other holding action. At this time, discovery of a branched broomrape infestation in a commercial processing tomato field will result in a hold order and crop destruction without harvest.
Infestations of the Q-listed Egyptian broomrape in California is also causing concern in the processing tomato industry. The Q listing is a temporary 'A' classification pending determination of permanent rating by the state.
Counties reporting branched broomrape detections include Colusa, Sacramento, San Benito, Santa Clara, San Joaquin, Ventura and Yolo.
Studies in Israel and Turkey showed that extreme infestation levels of branched broomrape could cause yield losses as high as 70%. Chile has reported 80% crop losses due to branched broomrape infestation in tomato fields.