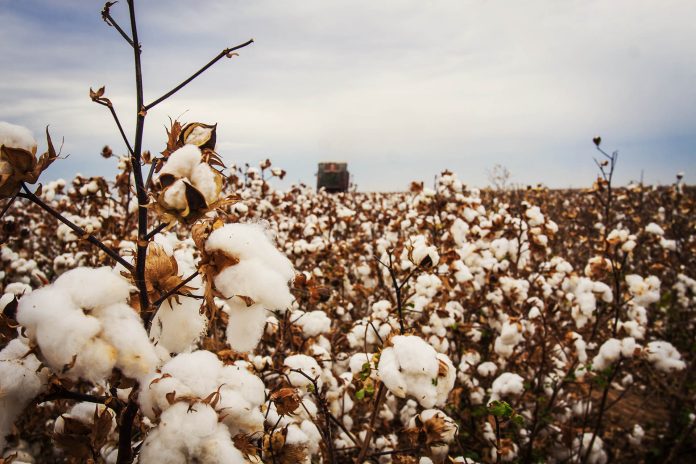 Project Summary
Field evaluations of Pima cotton varieties will be conducted at a UCCE Research Center location (West Side Research and Extension Center) and at 3 grower field sites as follows:
For 2019, we conducted trials at the UC West Side REC and 3 grower field farm sites. Sites are located in Kings County, Kern County, and Merced County); and
For 2018, we conducted Pima variety trials at the West Side REC, Fresno, Merced and Kings County grower sites; and
We offered the opportunity to conduct smaller-scale research plot variety trials of Pima varieties at the West Side REC, including any experimental varieties supplied by seed companies where seed quantity available for testing is limited.
Preliminary Summary of 2019 Year
2019 Trial Activities:
Entries included in the field trials for 2019 included the following cultivars planted at West Side REC and Farm locations. Results of trials each year will be available at the same UC cotton web site mentioned for prior year results.
Entries Planted in 2019 Pima Variety Trials – West Side REC: DP 341 RF, DP 348 RF, Phy PX 8504RF, DP 359 RF, PHY 841 RF, PHY 881 RF, PHY 888 RF, HA 1432, PHY 802 RF, and PHY 805 RF.
HA 1432 was also planted at a Merced Co site.  Phy-802 RF and Phy-805RF were only at WSREC.
Entries planted at the grower sites will be reported by individual sites.  There were differences in the entry list due to expressed grower interest and willingness to have plantings, and some differences due to limited seed availability.   Complete list of plot maps at each site can be available on request.  For the most part, the varieties planted were the same as at WSREC, except for some sites that did not want the Hazera hybrid, which is non-transgenic and not glyphosate herbicide resistant.
Research Center and Farm Trial Sites: West Side REC, Kern County – Bone Farms, Merced County – Bowles Farms, Kings County – Hansen Ranches. In addition, all of the entries in these trials were included in our field Fusarium race 4 screening trials for 2019 as in all prior years. A selection of Pima varieties from Egyptian sources were planted at a Merced County site for evaluations in including yield potential, earliness and FOV-4 resistance, and if possible, fiber quality samples will be collected for hvi evaluations.
Results from those trials will be summarized and reported in our final screening information after completion of field data and analyses.  The results will be available on the University of CA cotton web site at http://cottoninfo.ucdavis.edu
The 2019 field trials were still underway at the time of this report, so there are no yield results or other hvi results from 2019 trials available.  The 2018 results from Pima variety trials are available on the web site mentioned.