Work Completed
Selected 1,100 Acala Cotton Lines to be screened.
Prepared seed (ginned, delinted, treated, and packaged) for planting.
Planted seed in multiple testing locations.
Took multiple stand evaluations to determine the degree of FOV-4 damage.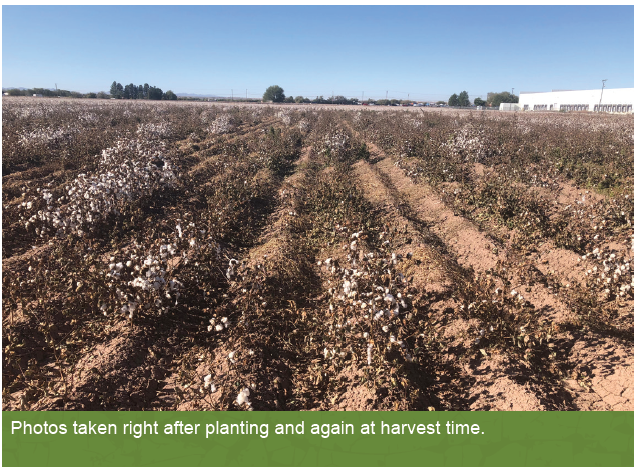 Findings to Date
The year started off well with good stands on all Acala Lines.
Upon the completion of stand evaluations, we eliminated over 800 Acala Lines as being susceptible to FOV-4.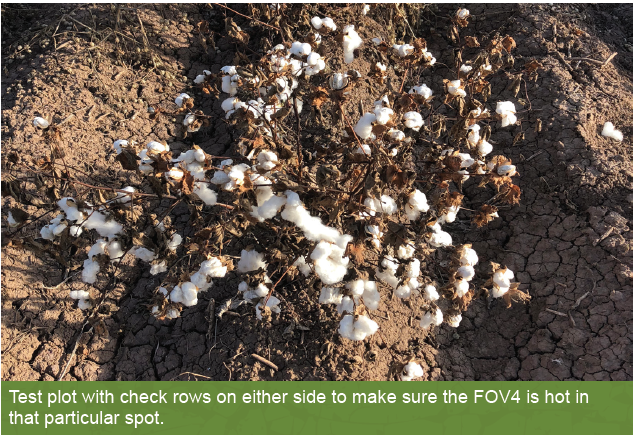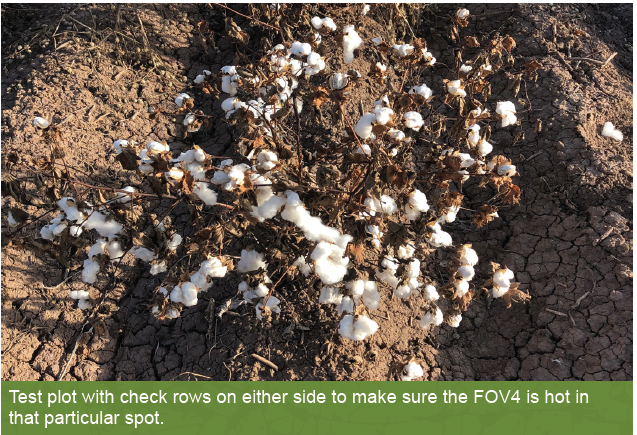 Work to Be Completed
Determine the degree of vascular staining in each Acala Line that has not already been eliminated from stand evaluations.
Rate each Acala Line based on productivity.
Assemble data and analysis throughout the year.
Complete Final Report.
Dr. James M. Olvey, Ph.D.