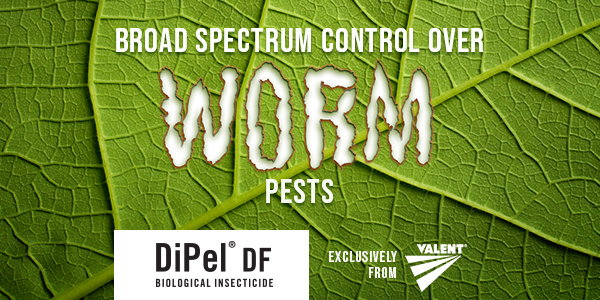 Root knot nematodes are the most significant soil pest in California fresh carrot production.
In the 2022 Carrot Research Symposium, UC Riverside researcher Antoon Ploeg reported on 2021 trials of new non-fumigant nematicide products to prevent root knot nematode injury in carrots. The trials were conducted with UC Riverside researcher Ole Becker.
According to Becker's report to the California Fresh Carrot Advisory Board, root-knot nematodes are widespread in central and southern California carrot production areas and are particularly damaging in lighter soil types. Becker noted that presentations at the carrot symposium narrowly focus on the previous year's research with funding from the board. He said the trials do not capture the overall project that typically runs for several years.
Root-knot nematodes lower carrot quality due to forking and root galling and can significantly lower marketable yields. This plant parasite also affects other vegetable crops, including tomatoes and peppers, but does not have as large of an impact on marketable yield as in carrots.
The non-fumigant nematicides, Velum, Salibro and two unnamed products T1 and C, were tested. These nematicides were applied pre-seeding at different rates and with and without soil penetrant products. There is a short re-entry time, and no tarping is required after applications. There is no systemic activity or phytotoxicity when applied at recommended rates.
Traditional management for root knot nematode has consisted of the soil fumigants Telone II and metam sodium. Due to buffer zone requirements when using those products, portions of fields must be excluded from treatment. Restrictions on use to reduce emissions can also prevent applications.
The first trial at the South Coast Research Center in Irvine had 10 treatments with an untreated control. The products were sprinkled over the top of the bed and incorporated into the soil three days prior to hand seeding.
Ploeg said that nematode levels were overall fairly low. Some treatments appear to reduce nematodes at harvest, but no significant effects were found.
There were only minor differences in percentage of marketable carrots, results that did not agree with the previous year's results. This was surprising, Ploeg said, because a previous trial showed that Salibro had a dramatic effect on percentage of marketable yields.
In a second trial, Salibro was both sprinkled and drenched at the regular rate and double rate and compared to the untreated control the double rate sprinkled did show an increase in marketable yield.
Ploeg said the 2022 trials would include some new biological products.