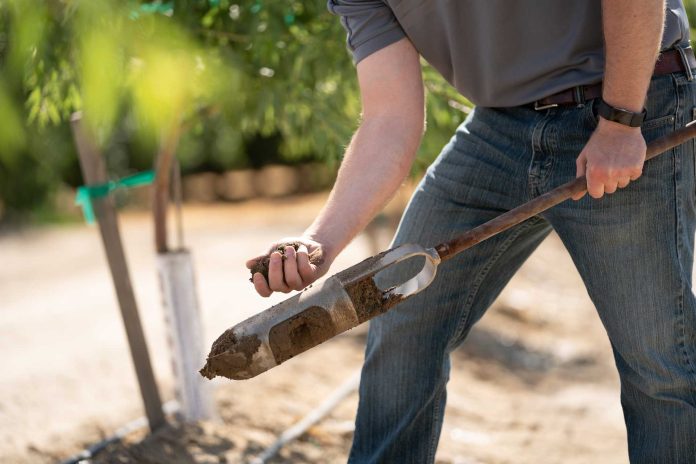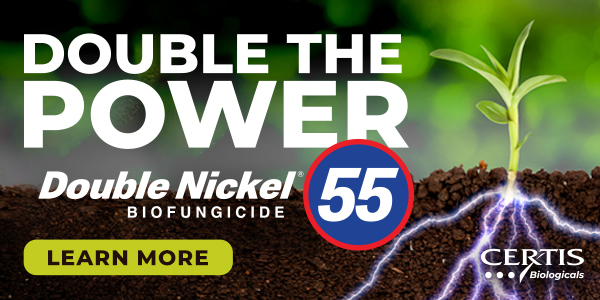 The newly launched Better Soils Alliance is offering an opportunity for almond growers and orchard managers to improve their efficiencies in water and nutrient use while demonstrating to buyers of almonds that they are intent on ensuring sustainability of the industry.
Announced at the 2021 Almond Conference, the Alliance uses the continual improvement concept and aims to verify improvement in resource use and reduction of greenhouse gas emissions by almond growers who participate.
Agricultural nutrient company Yara and food and agriculture technology company Heliae Agriculture initiated this alliance to determine management practices that will improve efficiencies in almond production and bring in growers who want to improve health of their soil.
Soil scientist Dr. Rob Mikkelsen, agronomic director for Yara North America, said the alliance is open to growers and others involved in the almond industry to incentivize improvements in water productivity and nitrogen use efficiency. The alliance will also be calculating greenhouse gas reductions that may provide alternative revenue streams for growers in the future. Validated and verified improvements would create opportunities for payments for carbon credits.
The Better Soil Alliance aims to provide greater support for growers and advisors by engaging all stakeholders to drive practical and profitable solutions in almond production.
Mikkelsen said precise and balanced use of nutrients in agriculture production could prevent soil degradation which happens over time as nutrients are mined from the soil.
Devin Clarke, permanent crop manager for Yara North America, indicated the need for a multi-tiered evaluation structure to reach more acres and conditions. This structure should dramatically decrease the time required to adapt to industry-wide challenges like water availability and consumer demands.
The Better Soil Alliance phase one efforts are focused on leveraging crop nutrition and soil biology to improve input use efficiency. The Better Soil Alliance will be conducting trials in the 2022 crop year to assess both improvements in plant-soil interactions but also yield, quality and grower profitability.
"Improving soil quality serves as the foundation to improving water use that helps optimize crop yield and quality", said Norm Davy, Heliae Agriculture. "Between the increased consumer demand for almonds and tightening water supply in California, growers need solutions that increase yield and improve soil health and soil structure for future crops."