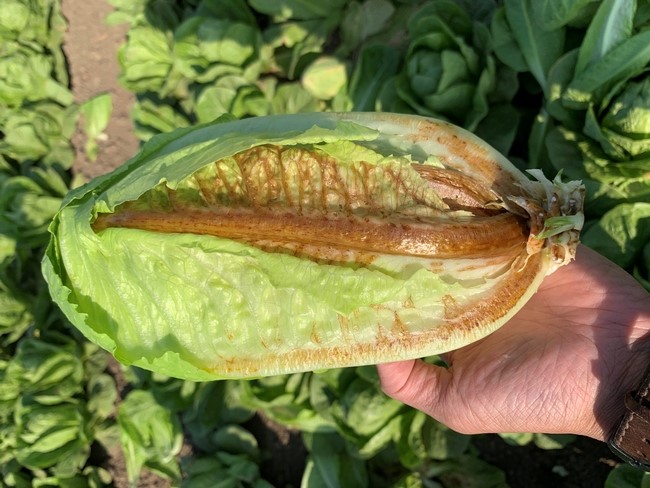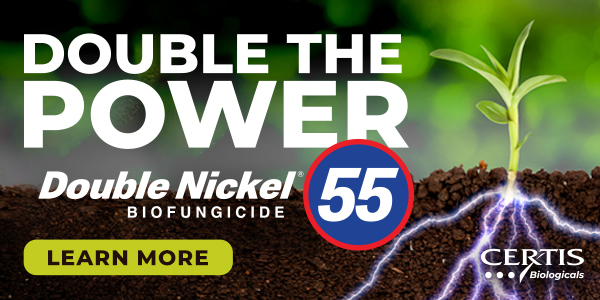 Although Salinas Valley lettuce growers enjoyed a reprieve from virus pressure in 2021, the plentiful December rains have sparked intense weed growth, providing prime habitat for Western flower thrips, a vector for impatiens necrotic spot virus. The UCCE publication Salinas Valley Agriculture reports that this plant virus caused $100 million in lost gross revenue for Salinas Valley lettuce growers in 2020.
"It's a blessing, yes, we need the water," said Tony Alameda, managing partner of Topflavor Farms, which grows a variety of produce in Monterey and San Benito counties. "But, oh gosh, with that water, here come the weeds, here comes the habitat, here comes all the other problems that go along with it."
The agricultural community called it "the biggest problem we've seen in a long, long time," said Mary Zischke, facilitator of a task force convened by the Grower-Shipper Association to address INSV and a related affliction, Pythium wilt.
Even though 2021 was a "good" year, about one-third of all lettuce plantings in the Salinas Valley had at least a low level of infection, according to Zischke.
INSV on lettuce causes characteristic patterns of chlorosis and necrosis on the inner leaves of the plant as well as significant stunting. However, INSV can cause significant necrosis and lesions on and at the base of the ribs of lettuce plants. Lettuce plants infected with only INSV do not exhibit wilting of the outer leaves of the plant or show root rot or root discoloration.
Salinas Valley Agriculture reports that recent studies have identified several weeds as key reservoirs of thrips, including malva, marestail and hairy fleabane. Mustards, fortunately, appear to be poor hosts for thrips, although their pollen serves as potential food sources.
Aggressive weed management was an important factor in limiting the virus' spread in 2021. Because weeds recognize no boundaries, managers of non-agricultural lands are being urged to keep their properties as clean as possible, including industrial sites, equipment yards and the edges of roadways, namely U.S. Route 101, which runs through the center of the valley. Some growers have been volunteering to weed their neighbors' vineyards.
"We're encouraging everybody, as best they can, to knock down known weed hosts; that's really critical," Zischke said.
Heat waves were a major driver of the INSV disaster of 2020. Researchers have established a link between warmer temperatures and population increases of thrips.
Alameda and Zischke point to the breeding of more resistant lettuce varieties as the ultimate solution to INSV.