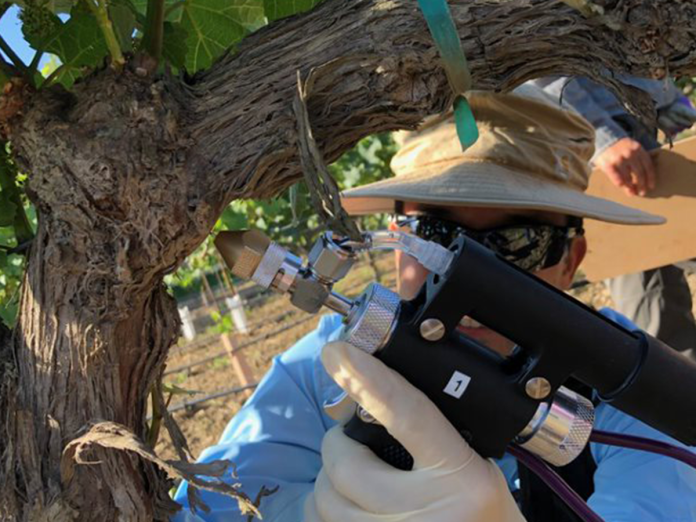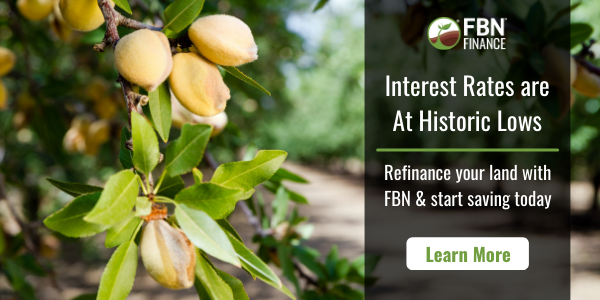 Texas A&M AgriLife research has led to the discovery of the first curative and preventive bacteriophage (bacterial virus) treatment against the pathogen Xylella fastidiosa, which causes the deadly Pierce's Disease in grapevines. Bacteriophage therapy uses viruses that only infect and kill the bacterium. This precision treatment is injected with the use of a powered applicator directly into vines and targets the disease from within the plant's vascular system, helping to cure the infected grapevine and stopping the spread to surrounding vines.
Pierce's Disease is caused by the bacterium Xylella fastidiosa, which is spread by xylem-feeding leafhoppers known as sharpshooters. In California, the invasive glassy winged sharpshooter spread the disease beginning in the 1980s. Infection by this bacterium causes several important, often fatal plant diseases in California, including Pierce's Disease in grapes, alfalfa dwarf and almond leaf scorch.
The bacterium works by blocking the xylem, which conducts the water around the plant. Symptoms include chlorosis and scorching of leaves, and entire vines will die after one to five years.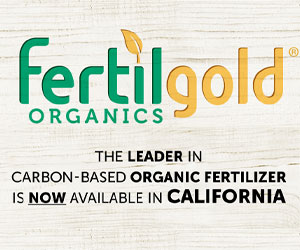 The work to develop a bacteriophage treatment for Pierce's Disease was led by Carlos Gonzalez, plant pathology and microbiology professor at Texas A&M. He is a member of the AgriLife Center for Phage Technology and collaborated with Otsuka Pharmaceutical Co. in developing the treatment.
The treatment has been approved by the U.S. Environmental Protection Agency with the commercial name XylPhi-PDTM, and is registered with the California and Arizona Departments of Pesticide Regulation. It is also OMRI-listed and approved for use in organic production. Wilbur-Ellis is the distributor for this product and their advisors work with crop consultants.
"The development of this first-ever bacteriophage treatment for Pierce's Disease is a significant step for the agricultural industry," Gonzalez said. "We've proven that we're able to develop a treatment, manufacture the product and put it into large-scale production, and develop it to a point where it's been approved by the EPA as a treatment for Pierce's Disease."
At a virtual field day held in northern California at the end of the 2020 crops season, efficacy data from vineyard trials for XylPhi-PD were shared. After two seasons of use, it reduced Pierce's Disease by nearly 60% in high-disease-pressure vineyards.