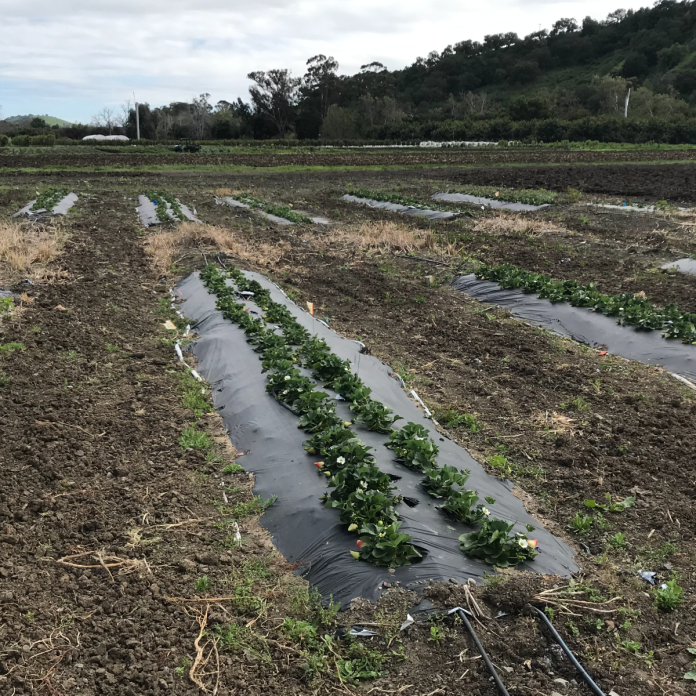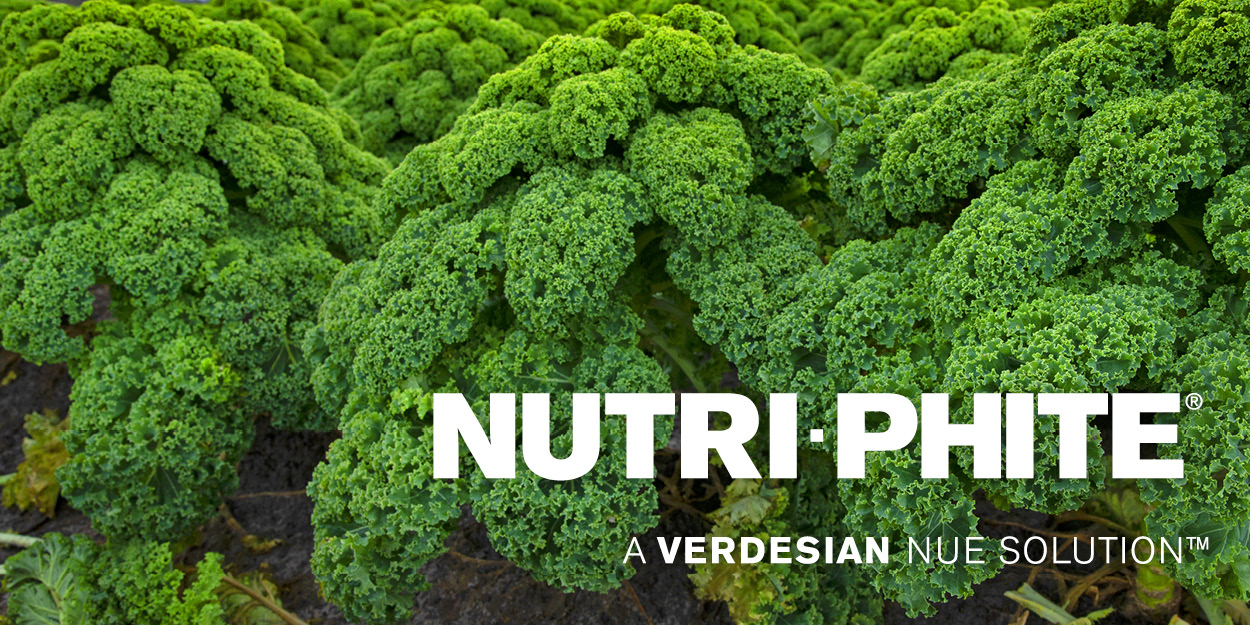 Solarization trials showed that 4 to 8 weeks of temperatures above 122 degrees F are necessary to kill the toughest weed seeds in soil.
Soil solarization uses clear, polyethelene material to cover irrigated ground and achieve high temperatures to kill soil pests including weed seeds. Research trials at the Cal Poly, San Luis Obispo organic farm were done to determine temperatures and time it took to kill weed seeds in the soil.
The field experiments were carried out to determine if soil solarization can reduce weed and pathogen pressure and improve plant health and strawberry yields in San Luis Obispo County. Field trial also looked at the effect of sudan grass cover crops and if they enhanced effectiveness of soil solarization.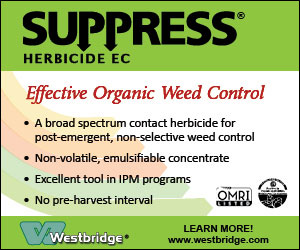 Effectiveness of solarization is based on ambient soil and air temperatures and the intensity of solar radiation.
The time the tarp is left on the soil depends on the soil temperatures generated. In most cases, Cal Poly researchers report, solarization should raise the ambient soil temperatures between 10 and 20 degrees in the top six inches of the soil. Solarization is most effective when used during the summer months when solar radiation is high in sunny, warm climates.
Researchers also report that the best plastics to use are clear, one to three millimeters thick and UV-inhibited to prevent breakdown in sunlight. Cost for the material ranges from $150 to $300 per acre.
Summary of the solarization trial includes finding that solarization provided efffective weed control for three and a half months after tarp removal. Verticillium wilt populations were reduced 80.7% compared to non-solarized test plots. Solarized test plots experienced almost no disease pressure until late May when temperatures warmed. Solarized plants did experience disease pressure from charcoal rot, a warm season pathogen. Total plant mortality was higher in non-solarized plots with 35% compared to 16% in solarized plots. Solarized plots had higher strawberry yields.
Effectiveness of solarization depends not only on the temperatures achieved with tarping, but also on the weed seed and disease species present in the soil. In areas with cooler climates or frequent foggy or cloudy days during the summer, knowing temperature thresholds required to kill the pests in the field can be important in determining if solarization is a viable option.