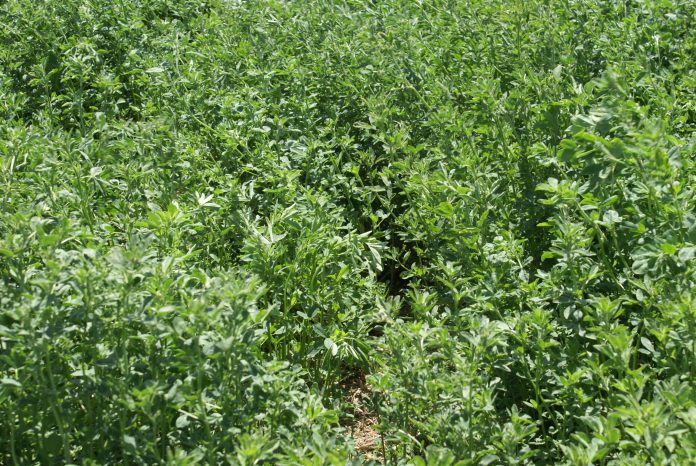 Joint research by UC Davis and UC Cooperative Extension will look at  the impact compost applications on young alfalfa fields can contribute to soil health. Sites will include first year alfalfa fields in San Joaquin and Yolo counties.
Michelle Leinfelder-Miles, Delta crops resource management advisor and Rachel Long, field crop integrated pest management advisor in Yolo, Solano and Sacramento counties, along with UC Davis researchers Kate Scow and Radomir Schmidt were awarded funding for this project from CDFA's Healthy Soils Program. The project will demonstrate compost application to alfalfa fields to improve soil structure and fertility and use practices designed to reduce greenhouse gas emissions and store carbon.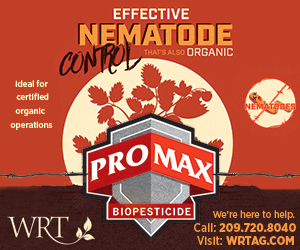 Although many dairies do spread manure on their alfalfa fields, compost is not typically applied during the course of an alfalfa field's productive life.  Leinfelder-Miles said alfalfa production practices along with heavy clay soils could impair soil physical conditions.
"Physical characteristics of soil can be degraded over time due to high-traffic alfalfa production practices that contribute to soil compaction and poor water infiltration," Leinfelder-Miles said. Soil health characteristics include fertility, water holding capacity, long term productivity and sustained organic matter content.
This project began with soil sampling at both sites to determine the current status of soil conditions. Compost applications were due to commence this month as the fields were entering winter dormancy. In collaboration with Westside Spreading LLC, the compost applications will be made in the fields. Two treatment rates and a control will be done in each field. Compost will be applied at 3 tons per acre and 6 tons per acre and soil changes will be monitored and compared with the control plots. The compost to be applied is derived from green waste.
According to UCCE's Alfalfa and Forage News, alfalfa has the ability to take up large amounts of nitrogen and phosphorus from the soil, two components of concern with organic wastes.  With more than half million acres of alfalfa grown in California, proving use of green waste compost to improve soil health could open an organic waste management stream and divert green waste from landfills.
Compost will be applied annually in the fall (2020, 2021, 2022), Leinfelder-Miles said. Soil will be sampled ahead of compost application and then a final soil sample in 2023. They will conduct monthly greenhouse gas monitoring. Alfalfa yields over the course of the study will be monitored.